My childhood was brutally mutilated last night for the viewing pleasure of Star Trek fans everywhere.
I know this is such a ridiculous thing to say. Star Trek is fictional, after all. It is about as important in my actual life as any other television show — meaning; it isn't. It is for entertainment, a 40-minute-per-week time killer.
When my parents worked full time, and we were home alone, Star Trek Voyager was always on in the background. I see these characters almost like a second family. (How corny of me.) They all played a role in my own moral understanding and personal growth. These were the characters I took my cues from in everyday life. None of them are perfect, even if some strived for that status, but they all were working towards one primary goal: getting home, together.
I write this rather overbearing introduction for one reason: as a twenty-two year old, grown up and having already seen enough of life's horrors (I would like no more, thank you), no part of me needed to see my strange Borg childhood friend's ocular unit removed from his eye socket while he screamed in pain. And all of that for what amounts only for a scene in which Seven of Nine gets to shoot some phaser rifles in revenge.
This is not what Voyager tried to promote. I recognise this is not Star Trek: Voyager, but hear me out.
We hold you in high regard as the writer of the Voyager novels. You are toted as knowing Star Trek intimately because of that. But after Picard's fifth episode, I'm not really convinced anymore. Repeatedly, Picard has used death as a cheap motivation. I mentioned this about Dahj in my first "review" about Picard. I imagine many of us assumed this would be a one-off plot device to get the show rolling, but here we are again four episodes later. Instead of an original character for the series (which he genuinely could have been, given how little time or narrative energy he was afforded), Picard has used Icheb as the kicking ball for maximum Seven-revenge-motivation-plot.
Voyager season 7 was not perfect, and Endgame "could have been better", but the purpose of the final episode was to get these characters home, to complete their journey. They finished their arc. They're done. Contrary to popular belief, they didn't need to be revisited outside of short Nemesis cameos. But here we are using the Voyager cast as the show's punching bag. For what? An action scene that isn't even witnessed? Good drama? RIP Voyager fans, I guess?
Gene didn't want conflict between our characters. 'All the problems of mankind have been solved,' he said. 'Earth is a paradise.' Now, go write drama.

Michael Piller, Fade In
We seem to have lost track of what made this franchise important. Star Trek had diverted away from what we know and love, and has instead become Game of Thrones but in space. This started in Discovery. Strangely enough, and to relief of fans worldwide, Discovery season 2 re-introduced us to Captain Pike, arguably the best part of the entire show and reminding us what exactly we were meant to be watching. But unfortunately, its season one theme of death spread to Picard. This is not a good story-telling method. Because if all the show does is kill off the characters it wants out of the way, what's the point of fans connecting to people? Who do you plan to kill off next? The Doctor? Should we expect an attack on the Riker home this season? Is Hugh also about to be brutally murdered for an otherwise insignificant reason? Should I give up my attachment to Rios or Elnor now, before they're sucked out an airlock?
I feel like I'm being slapped in the face, and to stay positive for the franchise, I'm meant to just take it and keep watching. I don't want to do that anymore. Stardust City Rag tried to impress audiences with a "fun" (imagine referring to this episode as "fun") dress-up event in which our "heroes" rescue Bruce Maddox. While I was trying to pay attention to Rios and Agnes (and the EMH), I was instead busy engaging my Voyager fanboy, trying to justify Icheb's death and overall treatment of Seven of Nine. I was not shocked when Maddox also bit the dust — because God forbid Agnes finding some other way to keep Maddox quiet.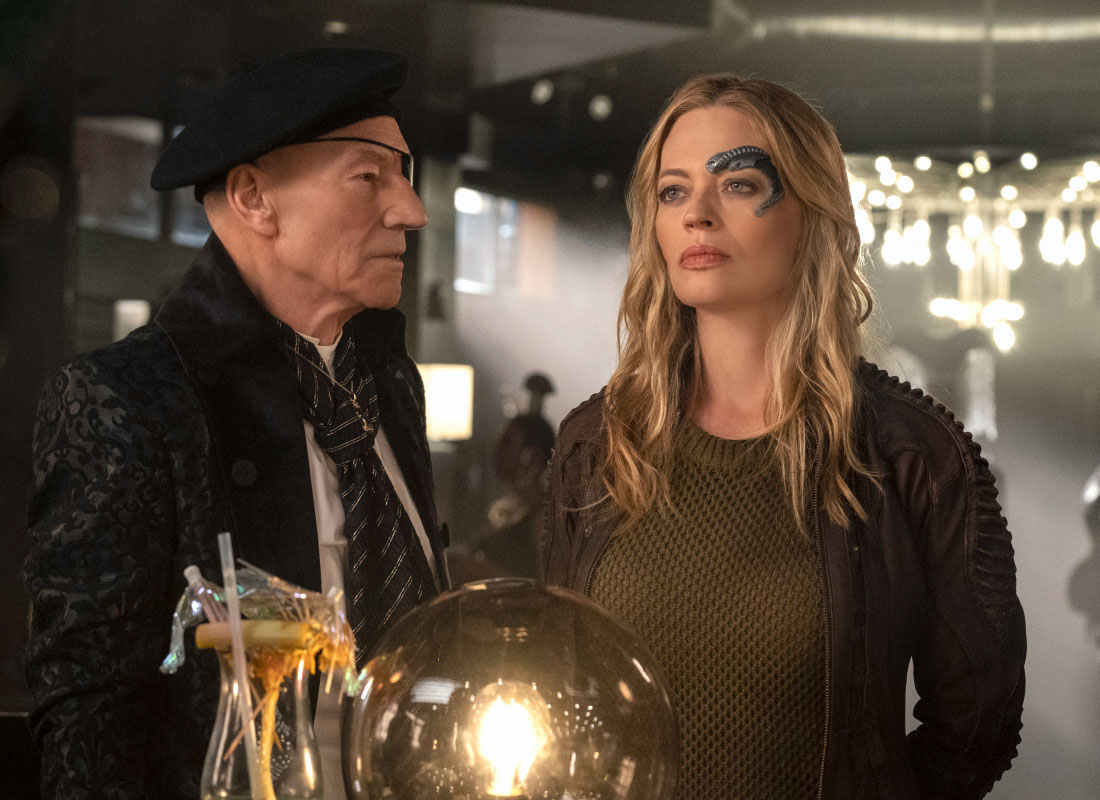 Season one of Picard is already written and filmed. I ask not a petition to change the entire season — the typically unrealistic ploy of fans across many franchises whenever they don't get what they want. But in future, I implore you: stop using death to push a narrative. It is cheap, unjust against established characters, and is not in the spirit of this franchise. You are better than that.