It's no secret the last three announced downloadable episodes for Square Enix's Final Fantasy XV were cancelled following the departure of director Hijime Tabata. Square Enix has collected the remains of episodes Aranea, Luna, and Noctis into book form (Final Fantasy XV -The Dawn of the Future-, available in Japanese but yet to be released in English), and ceased any further development of the overall game as of 2019.
What remains of Dawn of the Future's legacy is the corpse of the would-be founder king.
For the first time, players take control of Noctis's greatest foe in this brand-new episode of FINAL FANTASY XV! Delve into the dark tale of scorned savior Ardyn Lucis Caelum and unravel the secrets surrounding his mysterious past.

FINAL FANTASY® XV: EPISODE ARDYN
It was meant to be the opening to a second batch of DLC. What ultimately became the finale to the massive undertaking of a game, Episode Ardyn concluded Final Fantasy XV with less of a bang, and more of a fizzle.
The DLC takes place years before the events of the base game, and follows Ardyn as he's betrayed by his brother Somnus, left to live forever in chains on the Isle of Angelgard. Rescued by Verstael Besithia, an Imperial researcher, Ardyn is spurned to burn Somnus' legacy Lucis to the ground.
Episode Ardyn is the most cinematic piece of downloadable content I've ever seen. It's gorgeous, it's story beats hit home hard, and you may feel you're experiencing a film. Playing as the FFXV antagonist is oddly reminiscent of Sucker Punch character Delsin Rowe, from inFamousSecond Son—you'll be blitzing up walls, sliding around enemies, and leaving devastation in your wake. You even have a god as your companion.
Evidently, time was of the essence. Players are urged to travel around Insomnia, claiming territories by defeating guards to bring the mystical Wall down, but after completing this same quest three times, and being prompted to continue with the main story, the only incentive to remain in Insomnia is the achievement. There are roughly eight 'sectors' to claim as your own, all of which have hat stores, rest points, enemies, and more enemies—almost as if the developers ran out of time to put anything of substance in. Insomnia could be a blank slate with flat grounds and a peppering of bench seats, and you'd have the same level of entertainment.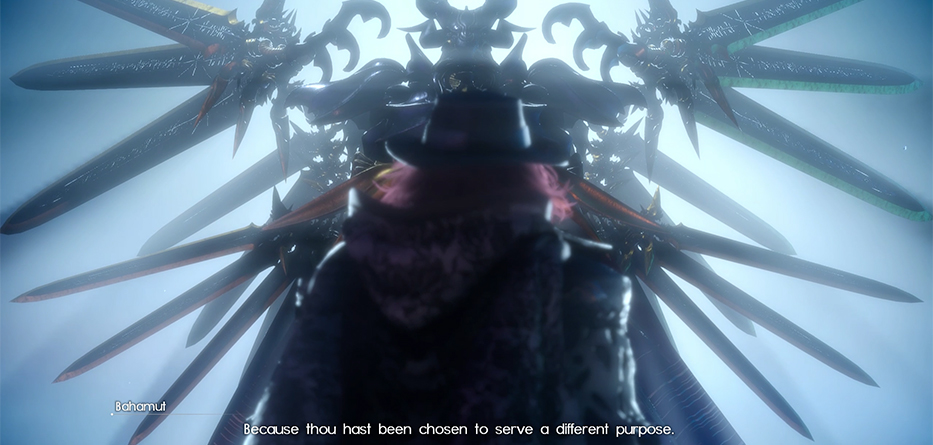 All of this is in spite of Ardyn's "Descension"; a nifty little play on Noctis' "Ascension" menu, where you upgrade you and the chocobros abilities. For a menu that brings Ardyn and Ifrit's catastrophic capabilities to the table, the scenarios in which you must use them are fruitless. The game's ending is left open-ended by two confusing story threads that contradict the base game almost entirely (likely why Episode Ardyn will also see a place in the FFXV book).
But the kicker of this otherwise empty piece of downloadable content is the absolutely awful music.
Conditioned to Hate by Lotus Juice is a great track upon first listen. But to have it on repeat for the entire time you are in Insomnia, being afforded with maybe one or two breaks for boss battles, you end up wishing Ardyn would come through your television screen to rip your eardrums out. While the loud and obnoxious sound fits Ardyn's rage down to a T, players can only put up with a total shift in the game's musical genre for so long before they inevitably turn down that music volume and replace it with something else significantly more tolerable.
I even timed how long I could put up with the music for: 10 minutes, 16 seconds. Nobody wants to listen to the same rap song with the same intonation and the same level of loud for 10 minutes, 16 seconds.
The DLC might have been saved by the Kingly Clash, an additional battle outside of the storyline, that could have resulted in a Verse 2 alternate ending upon its completion. Alas, while the fight proves challenging for unseasoned players and a nice spectacle, you get but a few lines of enraged dialogue from Ardyn post-Victory.
Episode Ardyn wasn't the bang fans were hoping Final Fantasy XV would end with. Cementing itself as the worst experience of downloadable content available in the game, it is the beautiful husk of what could have been.